Did you know that the Center provides regular trainings to our network of over 30 housing counseling and legal services organizations? The complex services that our partners provide to New York families require a great deal of knowledge and skill, and keeping these hardworking advocates abreast of industry and program updates is an important component of saving homes. Thanks to the generous support of the New York State Attorney General's Homeowner Protection Program (HOPP), the Center is able to host a dozen trainings annually for our partners. We also partner with Legal Services New York City to offer specialized foreclosure prevention and disaster recovery trainings to our legal services providers, with an additional twenty-plus trainings each year.
Our recent full-day training covered advanced foreclosure prevention topics and was geared towards more experienced housing counselors and paralegals. We were excited to have many of our partners attend! The training focused on bankruptcy as an alternative to foreclosure, tolling of interest in foreclosure court proceedings, and resolving ownership issues for loan modification approval. In addition to the usual faces from NYC, we were pleased to welcome some of our partners from Long Island and upstate New York, as well. We were happy to be able to provide everyone with valuable tools and resources to help the families in their communities.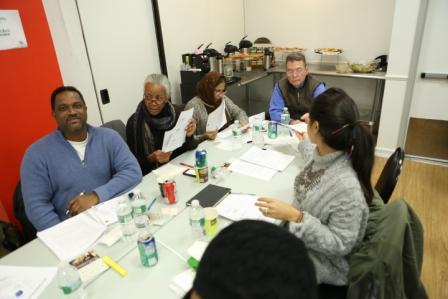 Be sure to check our calendar on the Network Partner Portal for more information on upcoming trainings.