MEET OUR KEYNOTES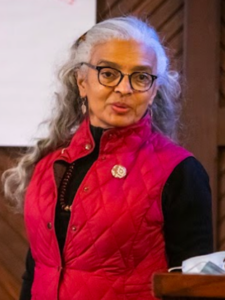 REPRESENTATIVE
KIRSTEN MULLEN
Kirsten Mullen is a folklorist and the founder of Artefactual, an arts-consulting practice, and Carolina Circuit Writers, a literary consortium that brings expressive writers of color to the Carolinas. She was a member of the Freelon Adjaye Bond concept development team that was awarded the Smithsonian Institution's commission to design the National Museum of African American History and Culture. Under the auspices of the North Carolina Arts Council she worked to expand the Coastal Folklife Survey. As a faculty member with the Community Folklife Documentation Institute, she trained students to research and record the state's African American music heritage. Kirsten was a consultant on the North Carolina Museum of History's "North Carolina Legends" and "Civil Rights" exhibition projects. Her writing in museum catalogs, journals, and in commercial media includes "Black Culture and History Matter" (The American Prospect), which examines the politics of funding black cultural institutions, "American Needs a Better Reparations Plan" (Bloomberg News), and "The Queen Mother," a look at the life and legacy of black nationalist and reparations advocate Audley Moore (Vanity Fair magazine). She and William A. Darity, Jr. are the authors of From Here to Equality: Reparations for Black Americans in the Twenty-first Century (University of North Carolina Press, 2020).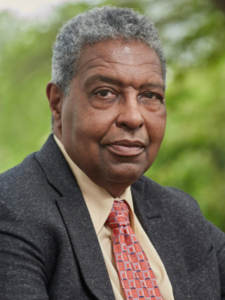 REPRESENTATIVE
WILLIAM A. ("SANDY") DARITY JR.
William A. ("Sandy") Darity Jr is the Samuel DuBois Cook Professor of Public Policy, African and African American Studies, Economics and Business, and the founding director of the Samuel DuBois Cook Center on Social Equity at Duke University. He has served as chair of the Department of African and African American Studies and was the founding director of the Research Network on Racial and Ethnic Inequality at Duke. Darity's research focuses on inequality by race, class and ethnicity, stratification economics, schooling and the racial achievement gap, North-South theories of trade and development, skin shade and labor market outcomes, the economics of reparations, the Atlantic slave trade and the Industrial Revolution, the history of economics, and the social psychological effects of exposure to unemployment. His most recent book, coauthored with A. Kirsten Mullen, is  From Here to Equality: Reparations for Black Americans in the Twenty-First Century (2020).