Flood Insurance is different from regular homeowners' insurance.
Most homeowner's insurance that covers hurricane and natural disaster damages doesn't cover flooding.
Cost for insurance depends on:
How high your building is above the base flood elevation (BFE)
If you've had damages in the past
FloodhelpNY
Know your flood risk. FloodhelpNY.org is a platform developed by the Center that engages and informs New York City homeowners about how they can protect their homes from rising sea levels and how to lower their flood insurance rates.
Housing Recovery & Resiliency
The Center has been a leader in storm recovery and resiliency for homeowners since Hurricane Sandy hit New York City in October 2012.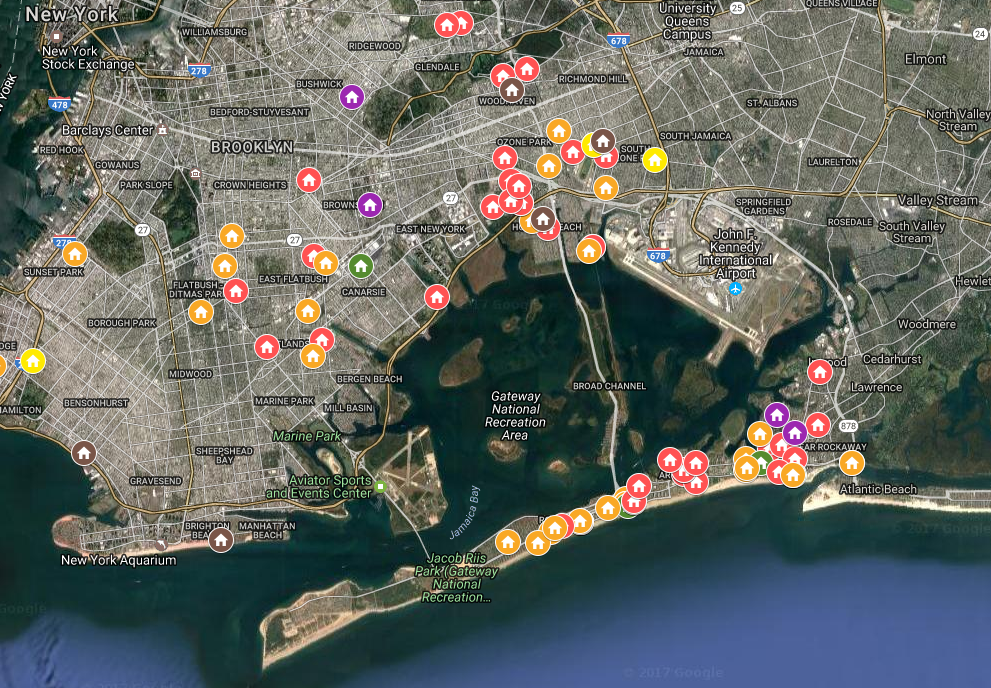 Through temporary housing services, the Center helps residents in the Build It Back program find places to stay while their homes are rebuilt. The Center pays landlords or brokers directly on behalf of homeowners. Homeowners can also search our Clearinghouse of available units. The program is administered by the Center and New York Disaster Interfaith Services, with housing funds provided through the City.
"Climate change is already reshaping New York City. Even without another major storm, rising sea levels will impact the next generation of New Yorkers—who could see as much as six feet of increase by the year 2100."