Like many people, Gerald Fils-Aime didn't realize that his homeowners insurance didn't cover damage caused by flooding. But now he understands the need to purchase a separate flood insurance policy, and knows that his home in Canarsie is far from protected from the next storm. "Having information is half the battle," he said.
Fils-Aime gained this knowledge as a participant in the Center's Home Resiliency Audit Program, funded by the Governor's Office of Storm Recovery. Since October 2013, when Hurricane Sandy flooded his home, he's been working to rebuild and to learn how to make his house more resilient. Up to five feet of water poured into his basement where tenants had been living during the hurricane. He found the refrigerator floating upside down; belongings were ruined by the water.
"Everything was completely gutted," he said. He turned to his insurance broker and learned that he didn't have any flood insurance coverage for the damage. So he invested $50,000 of his own money into rebuilding his basement, tapping into his savings and taking a loan out on his 401K.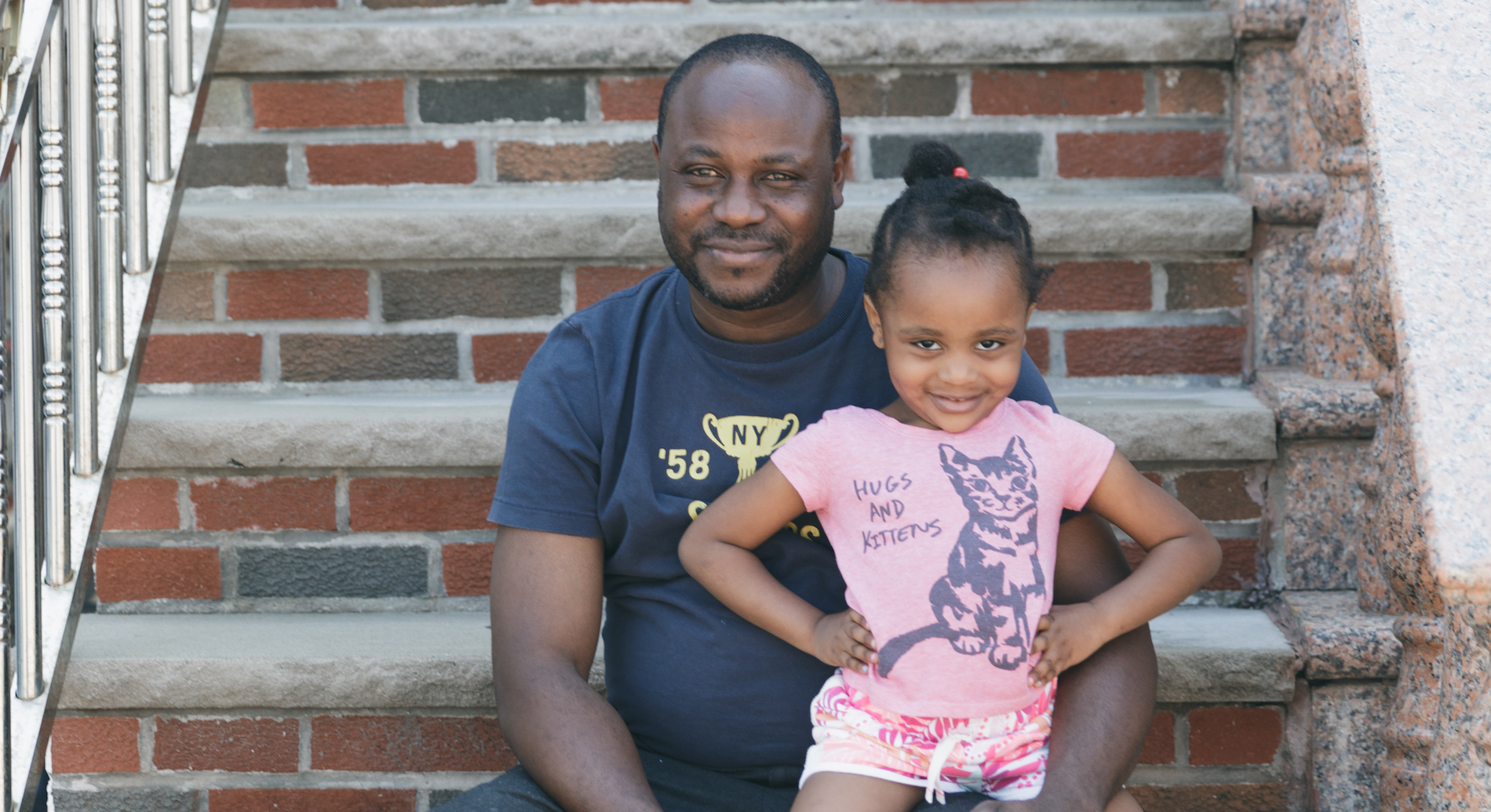 Gerald had addressed the immediate problem. But he knew that another storm could come at any time, so he sought out help to make his home less vulnerable to future flooding. In 2017, he enrolled in the Home Resiliency Audit through the Center's FloodHelpNY.org platform.
Fils-Aime's house is one of nine connected in a row on a quiet residential street, which meant that the Center's advisors couldn't recommend that he elevate his house to avoid future problems. Instead, they advised filling in the basement, adding wet floodproofing, and installing flood vents. The boiler and other mechanical equipment in the basement could be moved to the first floor. They also recommended replacing the landscaping with a rain garden or bioswale to absorb stormwater.
But like many low- and moderate-income homeowners in New York City's floodplain, Fils-Aime is still working to fit flood insurance into his home budget — which he acknowledges is the first step to protecting his home and family from future flooding. "Flood insurance is very important," he said. Because of the Center's expansive network and comprehensive homeowner services, Fils-Aime was recently referred to a community-based organization, Grow Brooklyn, where a housing counselor will work with him to stabilize his home finances.