Anoche, el noticiero Univisión 41 de Nueva York divulgo la noticia sobre los recursos disponibles a través de consejeros de vivienda y servicios legales bajo el programa de Protección para Propietarios de Vivienda del Fiscal General para el Estado de Nueva York "HOPP" por sus siglas en Ingles. Herman De Jesus aparece en la noticia y habla sobre este tema.
Observe a Herman y averigüe como obtener ayuda en asuntos hipotecarios en el Estado de Nueva York.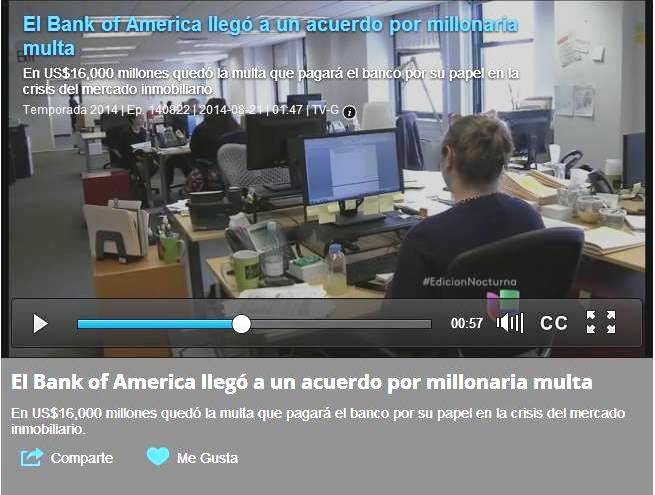 Herman también advierte sobre los riesgos de trabajar con una persona fraudulenta. Estos son algunos consejos de cómo evitar ser una víctima más:
Evite hacer pagos anticipados por servicios de modificación de hipoteca.
En el Estado de Nueva York, es ilegal que personas que no sean abogados le cobren por anticipado por asistencia de modificación de hipoteca.
No siga el consejo de alguien que le indique dejar de hacer los pagos hipotecarios al banco y en lugar, hacerlos a estas personas.
No confié en personas o instituciones que le garanticen resultados sobre modificación de hipoteca.
Sea muy cuidadoso con servicios de asistencia que no ha solicitado.
Recuerde: existen servicios de gran calidad sin costo. Solo llame al 855-HOME-456 para ser tener acceso hoy.
Last night, our very own Herman De Jesus appeared on Univision 41- Nueva York to talk about services offered by housing counselors and legal services providers across the state through the New York State Attorney General's Homeowner Protection Program (HOPP).
Watch Herman and find out how to access mortgage help in New York State.
Herman also warns against working with a scammer. Here are some tips on how to identify a scam:
Beware of anyone who asks you to pay upfront for mortgage modification services.
In New York, it is illegal for non-attorneys to charge upfront fees for mortgage modification assistance.
Do not follow the advice of someone who tells you to stop paying your mortgage and pay them instead.
Beware of any person or entity that guarantees or promises to modify your mortgage.
Be especially wary of unsolicited help.
Remember: high-quality help is available at no cost to you. Just call 855-HOME-456 to be connected today.