BREAKOUT SESSION ROOMS
The Center invites you to gather with fellow changemakers and thought leaders at our fourth annual Affordable Homeownership Summit in Times Square. We'll mark the 10th anniversary of the housing crisis, while also examining new trends in lending, opportunities for seniors to age in place, lessons learned from recent hurricane disasters, and much more. The full-day event will include keynote speakers, plenary panels, breakout sessions, and a networking reception. We look forward to seeing you there!
WHAT: 2018 Affordable Homeownership Summit
WHERE: Marriott Marquis, 1535 Broadway, New York, NY 10036
WHEN: Wednesday, October 24, 9 a.m. to 5 p.m.
For conference sponsorship and tabling opportunities, contact Jessica Wells-Hasan at jessica.wellshasan@cnycn.org or 646-793-4064.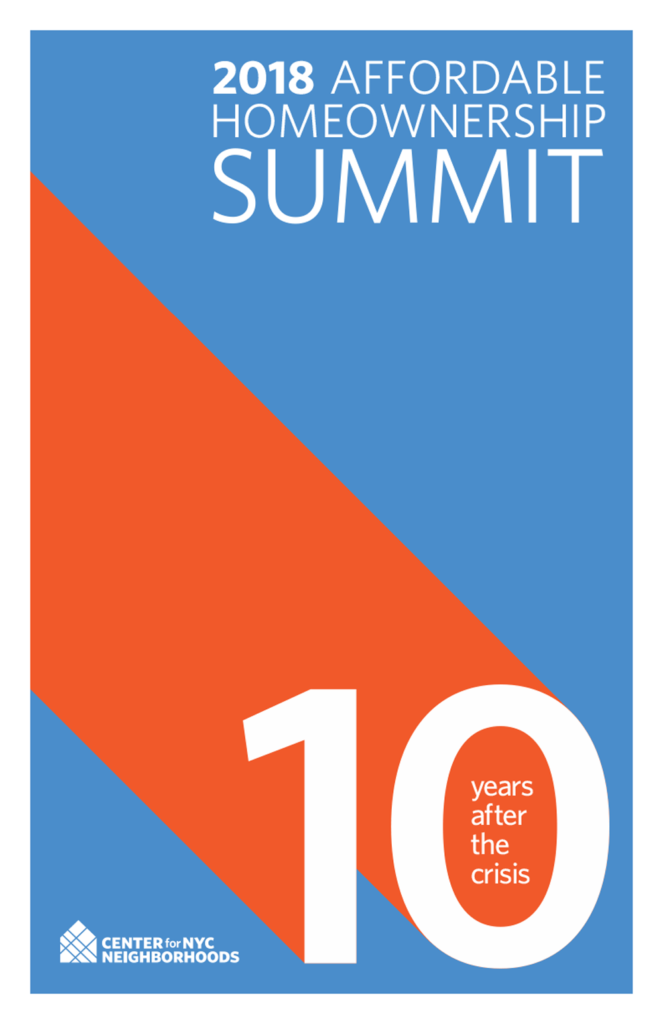 We're proud to feature our keynote speakers:
Superintendent Maria T. Vullo
Maria T. Vullo was confirmed by the New York State Senate as Superintendent of Financial Services on June 15, 2016. She was nominated for the position by Governor Andrew Cuomo. Over the course of her career, Ms. Vullo's specific legal experience has included litigations and investigations involving the financial services sectors and fraud, real estate, health care, insurance, tax, consumer protection, bankruptcy, antitrust, and constitutional law.
Professor Mehrsa Baradaran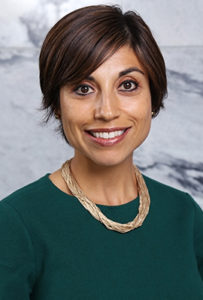 Mehrsa Baradaran joined the University of Georgia School of Law faculty in the fall of 2012. She currently serves as the school's associate dean for strategic initiatives and as the holder of the Robert Cotten Alston Associate Chair in Corporate Law. Her scholarship includes the books How the Other Half Banks and The Color of Money: Black Banks and the Racial Wealth Gap, both published by the Harvard University Press.
Scheduled Sessions 
The full day's schedule can be found here
Morning Plenary Panel
   10:15am
Looking Back on 10 Years After the Foreclosure Crisis: What's Changed? What Challenges Remain?
Ten years ago, the onset of the Great Recession and the collapse of New York City's housing market put tens of thousands of New York City families at risk of losing their homes. The crisis erased millions of dollars of home equity, slashed jobs, retirement savings, and incomes. It also exposed the failures of our consumer protection and financial regulatory system. In this plenary session, we'll hear from policy experts and advocates who were working on the ground when the crisis struck. Our panel will examine what went wrong in the years leading up to 2008, assess the national response to the crisis, and discuss what actions are still needed.
New York City Council Member Robert E. Cornegy, Jr.
Meghan Faux, Legal Services NYC
Jeremie Greer, Prosperity Now
Sarah S. Gerecke, U.S. Department of Housing and Urban Development (HUD)
Breakout Session I 11:30 am
Federal and Local Tax Reform: What's at Stake for NYC Homeowners?
In the coming year, tax policy at the local and federal levels could reshape the calculus of homeownership. Federal tax reform , passed by Congress in 2017, changed the amount of local taxes that  homeowners can deduct from their federal income tax bill and lowered the maximum value of the mortgage interest deduction. Will the changes punish New Yorkers, as some fear? Meanwhile, a city property tax commission is meeting to evaluate questions of fairness and equity surroundingthat center on the treatment of homeowners. This panel will consider potential consequences of both the changes at the federal level and the potential local reforms. both the federal tax law and the potential local changes to help us understand what middle- and working-class families and their advocates can expect in the near future.
Steven Giachetti, Director of Revenue Estimation, Office of the New York City Comptroller
Gerard Miller, Housing Counselor for Financial Empowerment, Brooklyn Neighborhood Services
Martha E. Stark, Clinical Professor, NYU Robert F. Wagner School of Public Service; (Policy Director, Tax Equity Now New York)
David McKay Wilson, Tax Watch Columnist, The Journal News
Moderator: Leo Goldberg, Policy and Research Manager, Center for NYC Neighborhoods
Leveraging Lending & CRA for Impact
Passed in 1977 as a response to redlining, the Community Reinvestment Act is a landmark civil rights law that seeks to end discrimination in America's housing and banking markets. Today the law provides an indispensable tool for affordable housing production and mortgage lending as well as consumer protection and asset building. Yet today, at 41 years, CRA is facing new challenges: it must adapt to an online world and an expanded financial services sector while facing proposed regulatory reforms. Panelists will discuss how CRA could support affordable homeownership in the future and what other regulatory and other lending tools we have to promote community reinvestment in New York state for LMI homeowners.
Leila Bozorg, Deputy Commissioner for Neighborhood Strategies, New York City Department of Housing Preservation & Development
Chelsea Amelia Cruz, Associate Director, Community Development Finance (CoDeFi), Federal Reserve Bank of New York
Jaime Weisberg, Senior Campaign Analyst, Association of Neighborhood Housing & Development
Mark A. Willis, Senior Policy Fellow, NYU Furman Center for Real Estate and Urban Policy
Moderator: Sherri Eckles, Senior Vice President, Single Family Programs, State of New York Mortgage Agency (SONYMA)LENDING
Old Homes, New Challenges: Adapting NYC's Housing Stock to Meet New Challenges
Many low-and middle-income New Yorkers live in 1-4 unit homes as homeowners or renters. Yet this housing stock faces a number of serious threats. Many homes are aging and in need of costly repairs that pose potential health and safety risks for occupants. Coastal homeowners face the hazard of rising tides and flooding. Meanwhile, to remain sustainable, homeowners need to improve their energy efficiency to control costs to prevent utility costs from driving them into mortgage distress.  Fortunately, several innovative pilot projects and programs have begun to confront these challenges head-on. This panel will discuss existing needs and new approaches to home repair, basement conversion, energy efficiency, and flood resiliency.
Angela Lawson, Program Manager, Resiliency Solutions, APTIM
Silky Misra, Neighborhood & Housing Preservation Specialist, Chhaya Community Development Corporation
Rebekah Morris, Residential Retrofits Program Manager, Pratt Center for Community Development
Christopher Rogers, Project Manager, New York State Energy Research and Development Authority
Moderator: Rachel Eve Stein, Deputy Director, Sustainability and Resiliency, Center for New York City Neighborhood
Afternoon Plenary Panel  
  1:45pm
Looking Forward: New Directions, New Challenges for Homeowners
A decade out from the foreclosure crisis, new opportunities and pressures loom for affordable, sustainable homeownership. Increasing numbers of would-be homeowners are shut out of the market due to rising costs, while rising sea levels pose new and unprecedented threats to millions of communities nationwide. Meanwhile, meeting the needs of  increasing numbers of senior homeowners aging in place will require innovative policy solutions. This forward-looking panel will discuss these challenges and explore ways that policymakers, nonprofits, and communities can adapt and innovate to meet them.
Moses Gates, Regional Planning Association
Chris Herbert, Harvard Joint Center for Housing Studies
Alanna McCargo, Urban Institute
New York City Council Member Donovan Richards
Moderator: Dina Levy, New York State Housing and Community Renewal
Breakout Session II 3:00 pm
Cooperatives in New York City: Past, Present and Future
New York City's 400,000 cooperative apartments make up a significant portion of the City's affordable homeownership stock but they are often misunderstood by buyers and policymakers alike. This panel will explore the variety of forms cooperative apartments take and the specific programs that have created a vast low- and middle-income cooperative community in the city. We will also discuss opportunities and challenges facing the coop housing stock, from finances and policy to the experience of first time buyers and struggling shareholders.
Yangchen Chadotsang, Housing Preservation Program Manager, Chhaya Community Development Corporation
Celeste Hornbach, Director of Organizing and Co-op Development, Urban Homesteading Assistance Board (UHAB)
Mary Ann Rothman, Executive Director Council of New York Cooperatives & Condominiums, Council of New York Cooperatives & Condominiums
Adam Tanaka, Visiting Researcher, NYU Furman Center for Real Estate and Urban Policy
Moderator: Leo Goldberg, Policy and Research Manager, Center for NYC Neighborhoods
From New York City to Puerto Rico: Disaster Recovery and Lessons Learned
New York City and Puerto Rico have long had strong social and cultural ties. So it was no surprise that when the island was struck by Hurricane Maria last year, leaders in the Sandy recovery community responded in solidarity with Puerto Rico. However, with the increasing frequency of major storms, responding to disaster is becoming more complex and recovery more long-term. Panelists will discuss what's been working and what needs improvement as disaster response becomes routine.
Jane Brogan, Chief Policy and Research Officer, Governor's Office of Storm Recovery
Lily Lopez, Senior Vice President, Citi Community Development, Citi
Jerry Maldonado, Senior Program Officer, Ford Foundation
Amy Peterson, Director, Mayor's Office of Housing Recovery Operations
Moderator: William Fairhurst, Deputy Director of Housing Recovery, Center for New York City Neighborhoods
New Directions for Housing Counseling: Adapting the Model to Emerging Needs
In the 10 years following the financial crisis, housing counseling has often been understood in the foreclosure prevention context. Yet housing counseling continues to evolve and is often an essential component of efforts to stabilize homeownership. Panelists will discuss the importance of deploying housing counseling to assist homeowners navigating complicated government programs. It will also examine exciting new directions for the field, including climate change resiliency counseling and financial empowerment.
Elizabeth Malone, Program Manager for Resiliency and Insurance Services, Neighborhood Housing Services Brooklyn
Kristina Musante, JD, Director, NCRC's National Training Academy
Joseph Sant, Deputy General Counsel, Center for NYC Neighborhoods
Moderator: Caroline Nagy, Deputy Director for Policy and Research, Center for New York City Neighborhoods
Thank You to Our Sponsors: