The Center invites you to gather with fellow changemakers and thought leaders at our fourth annual Affordable Homeownership Summit in Times Square. We'll mark the 10th anniversary of the housing crisis, while also examining new trends in lending, opportunities for seniors to age in place, lessons learned from recent hurricane disasters, and much more. The full-day event will include keynote speakers, plenary panels, breakout sessions, and a networking reception. We look forward to seeing you there!
WHAT: 2018 Affordable Homeownership Summit
WHERE: Marriott Marquis, 1535 Broadway, New York, NY 10036
WHEN: Wednesday, October 24, 9 a.m. to 5 p.m.
For conference sponsorship and tabling opportunities, contact Jessica Wells-Hasan at jessica.wellshasan@cnycn.org or 646-793-4064.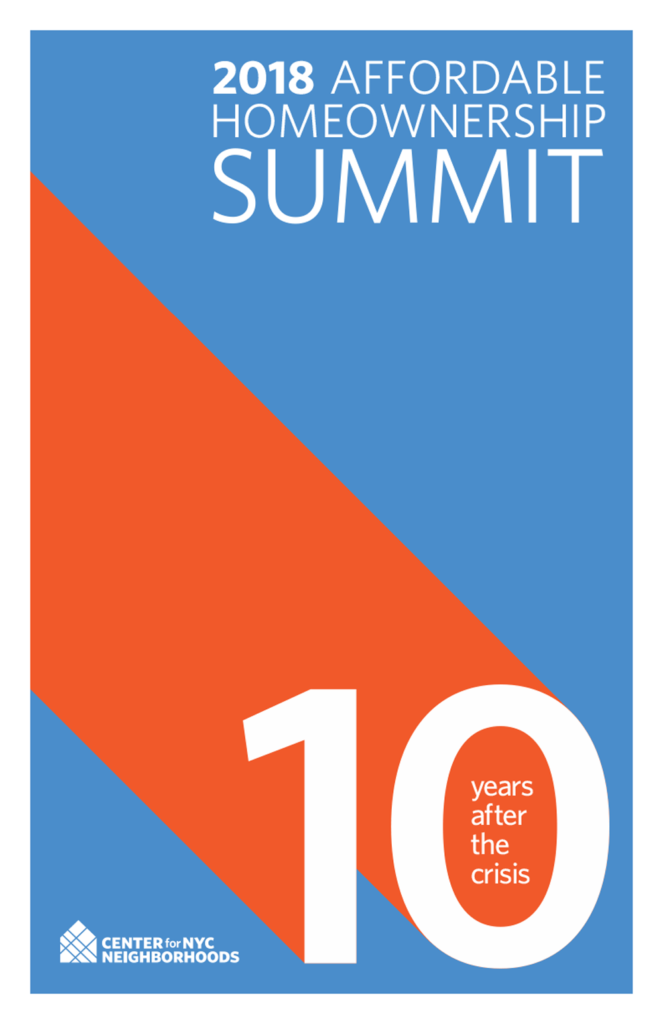 Thank You to Our Sponsors: