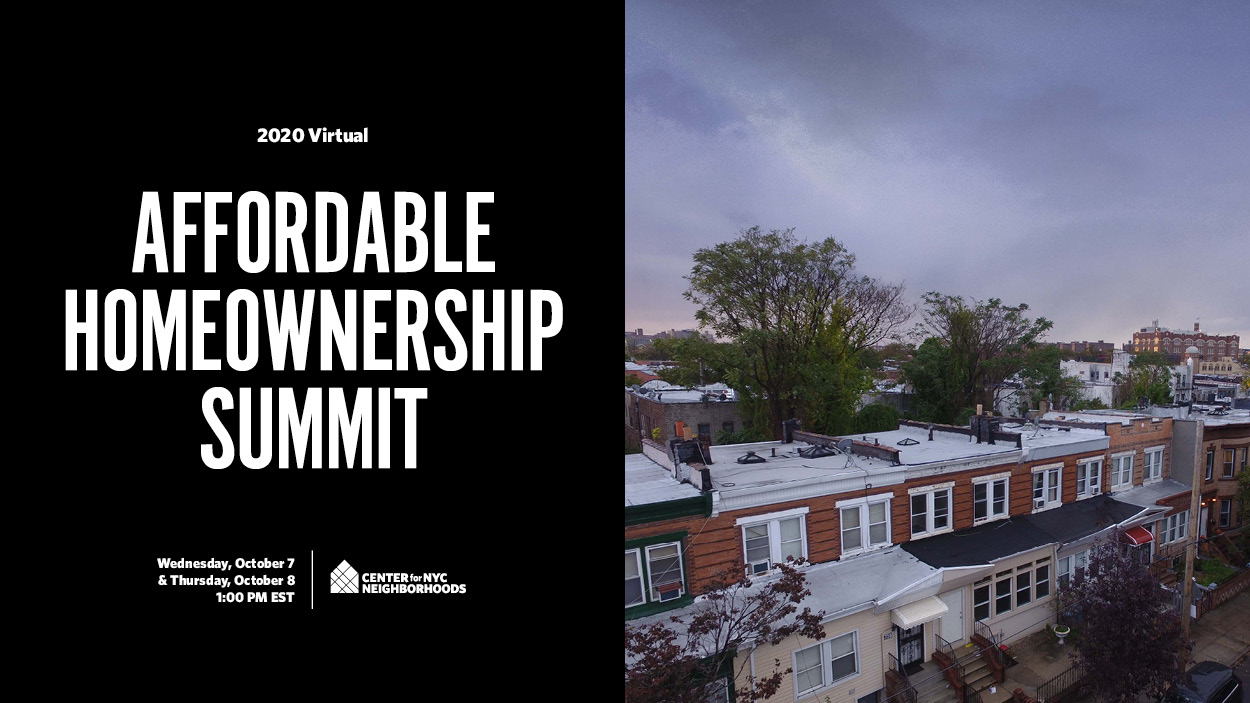 We hope you'll join us at this year's virtual Affordable Homeownership Summit, Wednesday, October 7 and Thursday, October 8. Tickets are now available!
For our seventh annual Affordable Homeownership Summit, hundreds of leaders, policymakers, elected officials, lenders, and advocates will convene online to discuss the challenges facing low- and moderate-income homeowners, as well as innovative solutions and best practices. This year, we will examine Models for an Equitable Recovery, focusing conversations on the impact of the coronavirus pandemic, supporting Black homeownership, and climate change.
Date: Wednesday, October 7 & Thursday, October 8
Time: 1pm – 5pm (EST)
Introducing Keynote Speaker Andre Perry
Andre Perry is a Fellow in the Metropolitan Policy Program at Brookings, a scholar-in-residence at American University and a columnist for the Hechinger Report. His work focuses on race and structural inequality, education, and economic inclusion. Andre has most recently analyzed Black-majority cities and institutions in America, focusing on valuable assets worthy of increased investment. He is the author of the recently-released book Know Your Price: Valuing Black Lives and Property in America's Black Cities (Brookings Institution Press).
A nationally-known and respected commentator on race, structural inequality and education, Andre is a regular contributor to MSNBC and has been featured by The New York Times, Washington Post, CNN, National Public Radio, NBC and more.
We are excited for Andre to come and share his expertise on Black homeownership and the racial wealth gap with our community. Register now and join us in October for a riveting conversation with Andre, along with panels and breakout sessions with other brilliant leaders. This year's Summit is focused on Models for Equitable Recovery, and how we leverage lessons learned from past crises for the current challenges homeowners face on multiple fronts. We hope to see you there!
Thank you to our wonderful sponsors!